The BURLINGTON Range Display Cabinet
An exciting addition to the Toyman Displays catalogue in the form of the Burlington Range. This includes 3 new cabinets.
The TM12V is 22"x16"x3" and includes 7 fully adjustable shelves with a light blue background, silver coloured frame and carcass, is 100% dustproof.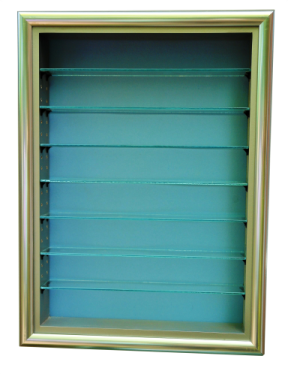 The TM14H is 22"x16"x4", also has a light blue background, silver carcass and frame with 5 fully adjustable shelves, ideal for larger models. This cabinet is 100% dustproof.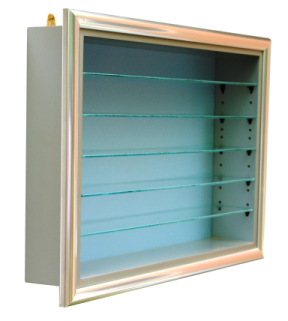 The TM16H is 23"x18"x6", a large cabinet, easily contains 1/43rd, 1/76th, 1/24th and 1/18th scale models. This has a black ash carcass and hammered silver coloured frame with an ice blue background. Again, 5 fully adjustable shelves.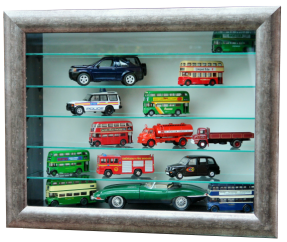 These three NEW hand-made cabinets make a very attractive addition to your home collection. The adjustability of the shelving makes our cabinets unique and versatile, allowing the discerning collector to display any type of collection in any one of our cabinets. For the model collector, we have 3", 4" and 6" depths, which cover most of the range of collectables in the toy range.
For alternative payment options or more information on any of our cabinets, please feel free to email us...